THE SHRINE OF OUR LADY OF THE DUNES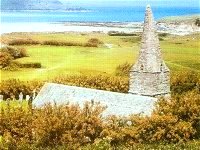 The Shrine, dating back to 1877, was closed by Bishop Daniel Orphington in 1998 when he took a dislike to its ritualistic bent and use of very obscure, yet valid Marian rites. Sadly it remains closed but we will be petitioning the present Bishop of Wenchoster to permit its re-opening. Local funding is already being raised.
THE HIGH ALTAR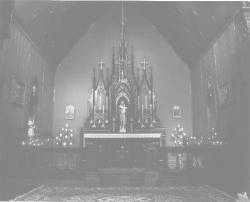 The glorious Victorian altar is said to stand on the very spot where one Tom Flaccid had a vision of Our Lady late one night as he wandered the dunes in search of solace.
THE LIGHTHOUSE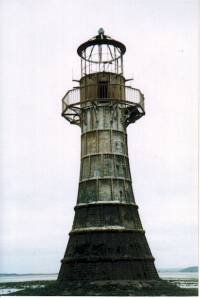 Now empty, silent and in shadow the Overcamp Lighthouse once shone as a beacon across the Broadwench Straights warning sailors and maritime folk of the dangers of the dunes. The last Keeper, one Ernest Bingo Twitch, left in 1963. The next ten years saw the automation of the lighthouse, but with the decline in marine traffic and general after-dark dockyard activity in Wenchoster, it was closed by Somerset House in 1977.
THE EDITH MAINWARING MEMORIAL BUS SHELTER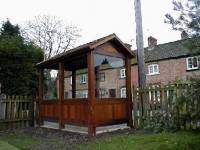 She gave her all for our community.
THE 'NEW' BROADWENCH LANE PUBLIC CONVENIENCES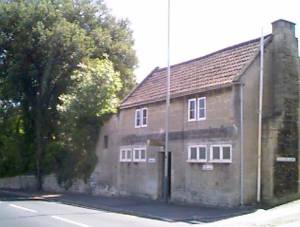 The original lavatories were dedicated in 1801 and were for the use of clergy and diocesan officials only. After the Sacristy Scandals of 1809, they were closed and fell into disrepair. The Tractarian Movement of the brought renewed interest, and the newly-restored building was opened by Bishop Frederick Bullseye in 1883 for full lay participation.
THE BLASTED OAK OF CASSOCK FIELDS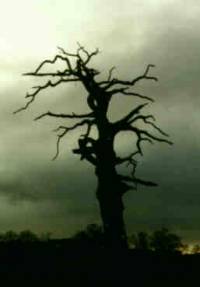 Now blackened and forlorn, the tree stands sentinel like over the field where young, Victorian clergy once frolicked after evensong in the warm grass, kicking daisies in sheer abandon before settling down for gin among the clover.